There's no better time to book a flight to the Emerald Isle |
From the Travelzoo Newsdesk
Save $280 on Flights to Dublin with Air
Transat
By Brittney
Wong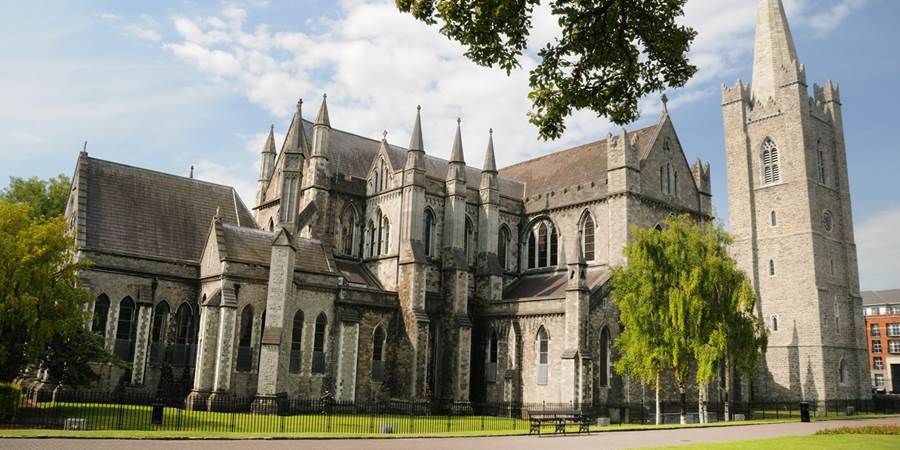 To celebrate St. Patrick's Day and
our love for Ireland, we're going to raise a glass to incredibly
low fares to Dublin on Air Transat.
Fly roundtrip for as little as $584
on select travel dates from May through October, saving up to
$280 compared to competing carriers. Pricing and travel dates vary
depending on departure city.
Air Transat also offers low fares to
many other destinations across Europe, and if
you're feeling extra lucky, book by March 24 for
a chance to Fly Away for Free — three contest winners
each day will have their Europe flights paid for by Air
Transat.
Publisher: Susan Catto
You are receiving this email as part of the membership you signed
up for with this address:
sarahkira1987@gmail.com
You can modify your email options or unsubscribe at any time.

This is not you and you're not a Travelzoo member yet?
Sign up now

Change your city | Manage Subscriptions
| Unsubscribe | Terms & Conditions

We use cookies to optimise your user experience on Travelzoo.
By clicking on any link in this email you are agreeing to allow
this.
Please read our Privacy and Cookie
Policy.

Do not reply to this email.
We cannot accept replies to this address.
Written enquiries can be sent to:
Travelzoo, 250 Yonge Street, Suite
2301, PO Box 11, Toronto,
Ontario, M5B 2L7.
TICO Registration No.: 50020241
Or email us at: support_ca@travelzoo.com

©2019 Travelzoo. All rights reserved.