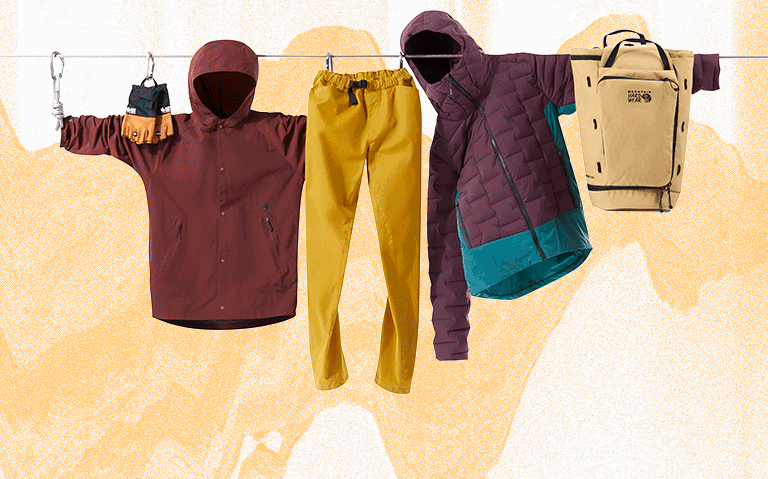 Planning your next trip to the Rockies or just reaching for that
next rung on the campus board? Round out your climb kit with
selections from our latest collection.
Get through the hardest of cruxes in style and comfort. Our styles
are designed to be worn from home to the crag, city and back.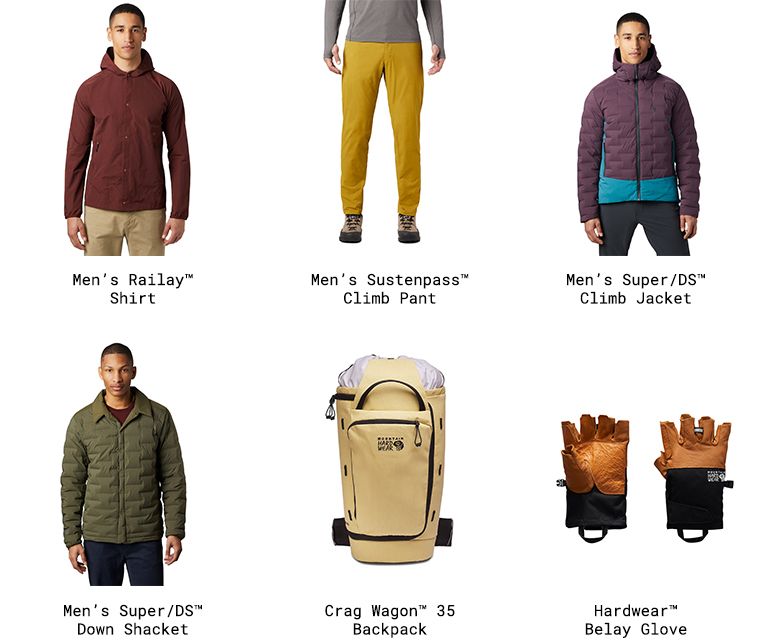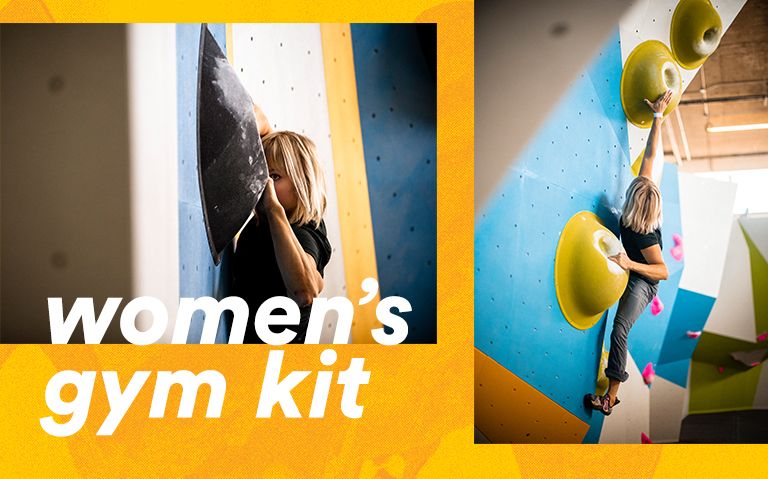 Outfit yourself in our newest gym collection and look even stronger
the next time you're pulling on plastic.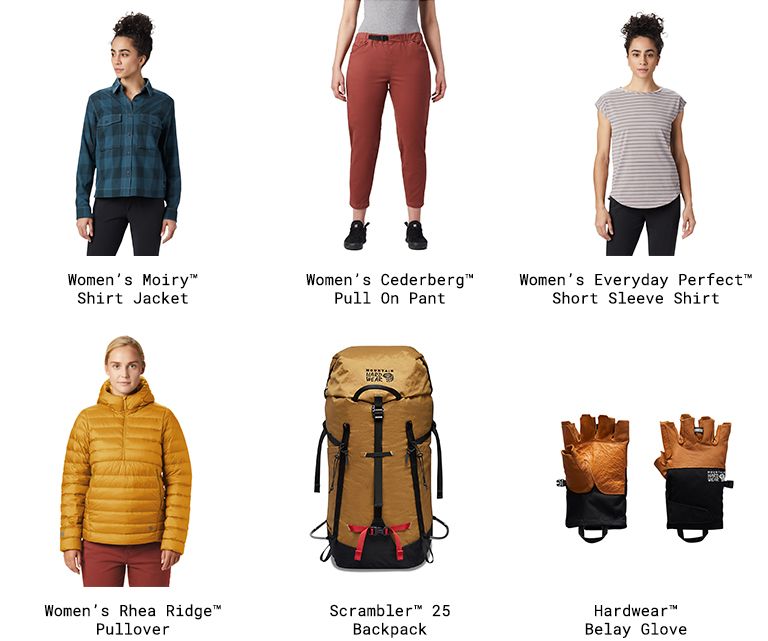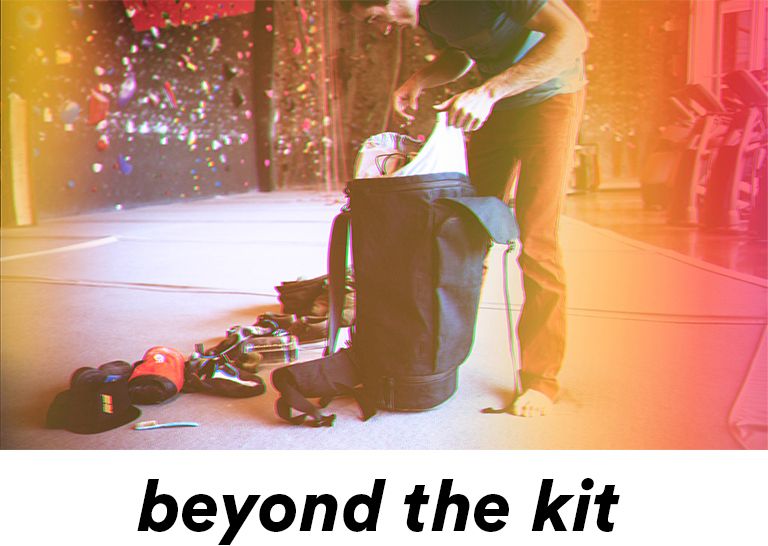 The Mountain Hardwear team shares their personal stoke

essentials.

"I always have a guidebook handy so I can
visually map out which climbs I want to do. It's
convenient to see which routes are where and what grade of
difficulty each one is.†–
Emmeline Wang, Community Manager

"Snack quality cannot be understated. I
usually bring a few La Croix, arctic nectarines, bread from the
local bakery, avocado, cheese, hummus and the latest delicious
addition, castelvetrano olives. Besides snacks, I bring my Nikon
F100, Kor Preshell, Ghost Whisperer, and a whole skin repair
kit.†– Reese Butler,
Equipment Designer

"I like to keep my journal close by to
document my climbs and make notes for when I come back to try a
route again. It's like my own personal Mountain
Project.†– Marley Jeranko,
Copywriter