For Today & Tomorrow, October 12th & 13th, Shop 40% Off
Almost Everything In-store & Online!
If
this email does not display properly, please click here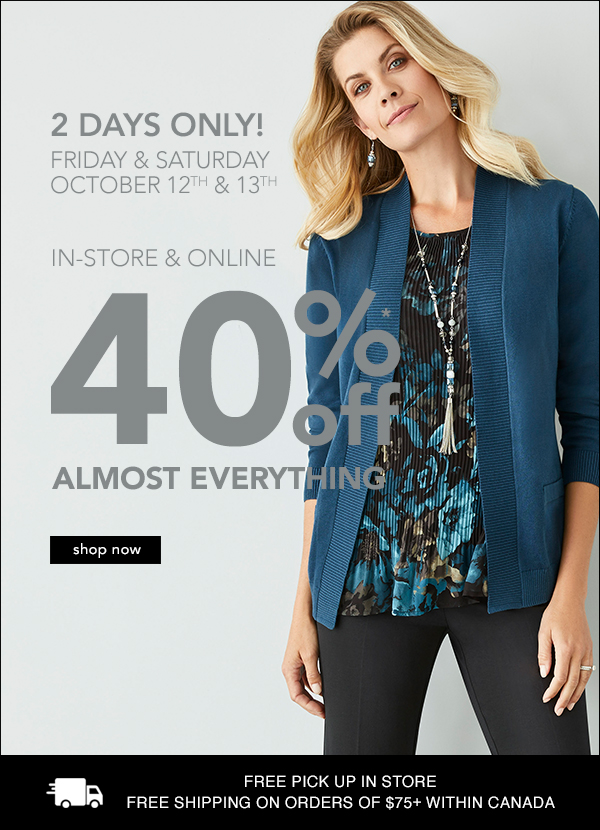 *In-store and online. Excludes New Arrivals. Some exceptions
apply. Cannot be combined with other offers.
Ask an Associate for details. Before taxes & shipping. Price as
marked online.
Have
questions? Email us at ecomm.ca@northernreflections.com.
To
ensure future emails from Northern Reflections aren't filtered to
your junk mail folder,
please add northern.friends@email.northernreflections.com
to your address book.
You
are subscribed to this mailing list as sarahkira1987@gmail.com.
Click here to unsubscribe or update your
profile.
Customer Service |
Privacy Policy
Northern Reflections Ltd. 21 Four Seasons Place, Toronto, ON,
Canada, M9B 6J8