Book now for 2019 |
From the Travelzoo Newsdesk
Japan: 7-Night Trip incl. Flights, Now
$1999
By Darren
Moore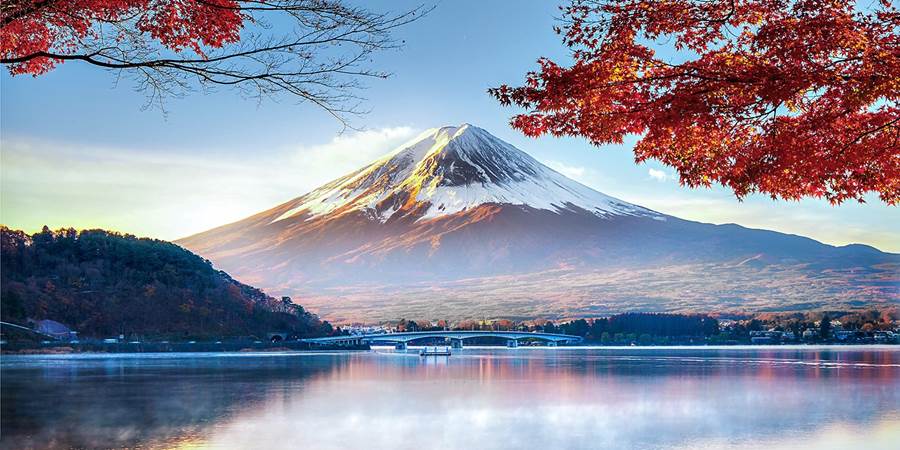 UTO Vacation has launched a sale of
its seven-night Japan trip — which includes airfare from Toronto,
Montreal and Vancouver — now priced at $1999 per person.
That's over $1200 less than the cost
of booking on your own.
The deal includes:
International roundtrip flights to
Japan
Hotels in Osaka (one night), Kyoto (two nights)
and Tokyo (four nights) with daily breakfast
English-speaking guides on visits to Osaka's
Castle Park, Nara's Deer Park and Kyoto's Fushimi Inari
Shrine, plus a Tokyo sightseeing and shopping tour

All transfers in Japan
Depart in 2019: Feb. 18-28; Nov. 30;
Dec. 1-3.
Additional dates through 2019
available from $200 more. Fly from nine other Canadian cities for
$500 more. Mount Fuji sightseeing and bullet train excursions are
also available.
Availability is limited to 20 seats
per departure date.
Book online or call
1-855-526-1286.
Note: A mandatory service charge fee of $180 per
person will be required at the destination. Prices are based on
double occupancy. The site is not optimized for mobile devices; we
recommend using a desktop or tablet to book.
Publisher: Susan Catto
You are receiving this email as part of the membership you signed
up for with this address:
sarahkira1987@gmail.com
You can modify your email options or unsubscribe at any time.

This is not you and you're not a Travelzoo member yet?
Sign up now

Change your city | Manage Subscriptions
| Unsubscribe | Terms & Conditions

We use cookies to optimise your user experience on Travelzoo.
By clicking on any link in this email you are agreeing to allow
this.
Please read our Privacy and Cookie
Policy.

Do not reply to this email.
We cannot accept replies to this address.
Written enquiries can be sent to:
Travelzoo (Canada) Inc., 250 Yonge Street, Suite
2301, PO Box 11, Toronto,
Ontario, M5B 2L7.
Or email us at: support_ca@travelzoo.com

©2018 Travelzoo. All rights reserved.