Save $500 |
From the Travelzoo Newsdesk
$999 China Trip from Montreal &
Yangtze Cruise
By Dean
Seguin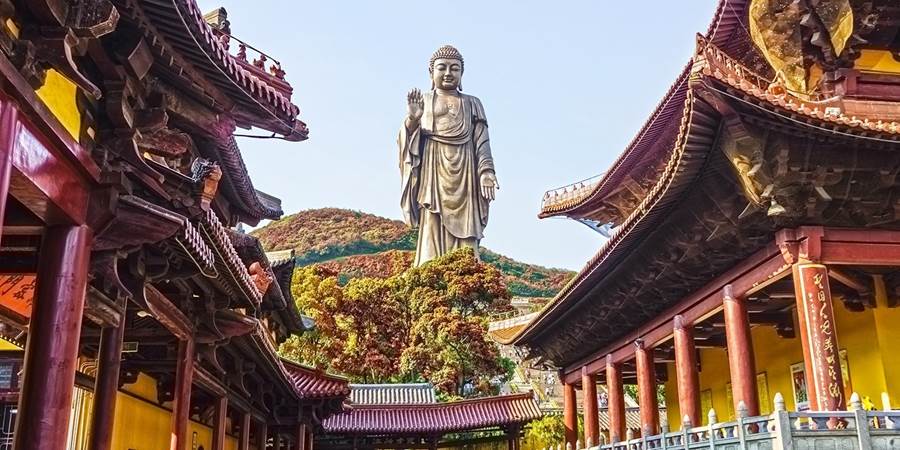 Geared towards first-time and repeat
visitors alike, this two-week guided vacation has been further
discounted by $500, bringing the price down to $999 for Montreal,
Toronto or Vancouver departures.
This sale from UTO Vacation is
exclusive to Travelzoo and valid for the first 60 bookings.
You'll travel
Nov. 27, or Feb. 28 of next year, with nine nights spent in
Beijing, Shanghai, Suzhou, Hangzhou and Wuxi. The trip
culminates with four nights in a balcony cabin sailing up the
third-longest river in the world.
Booking note: Online
price will initially display as $1499; enter promo code
YOG20180514 when booking online to take $500 off. Call
1-855-526-1286 for more information or to book. Several other
travel dates are also discounted.
Note: We recommend using a desktop or tablet for the
best online booking experience. Airfare from 10 additional
cities is available starting from $500 more. Prices are per person
and based on double occupancy. The China visa fee ($180) and
mandatory gratuities ($290) are not included.
Publisher: Michael Duchesne
You are receiving this email as part of the membership you signed
up for with this address:
sarahkira1987@gmail.com
You can modify your email options or unsubscribe at any time.

This is not you and you're not a Travelzoo member yet?
Sign up
now

Change your
city | Manage Subscriptions
| Unsubscribe | Terms & Conditions

We use cookies to optimise your user experience on Travelzoo.
By clicking on any link in this email you are agreeing to allow
this.
Please read our Privacy and Cookie
Policy.

Do not reply to this email.
We cannot accept replies to this address.
Written enquiries can be sent to:
Travelzoo (Canada) Inc., 250 Yonge Street, Suite
2301, PO Box 11, Toronto,
Ontario, M5B 2L7.
Or email us at: support_ca@travelzoo.com

©2018 Travelzoo. All rights reserved.